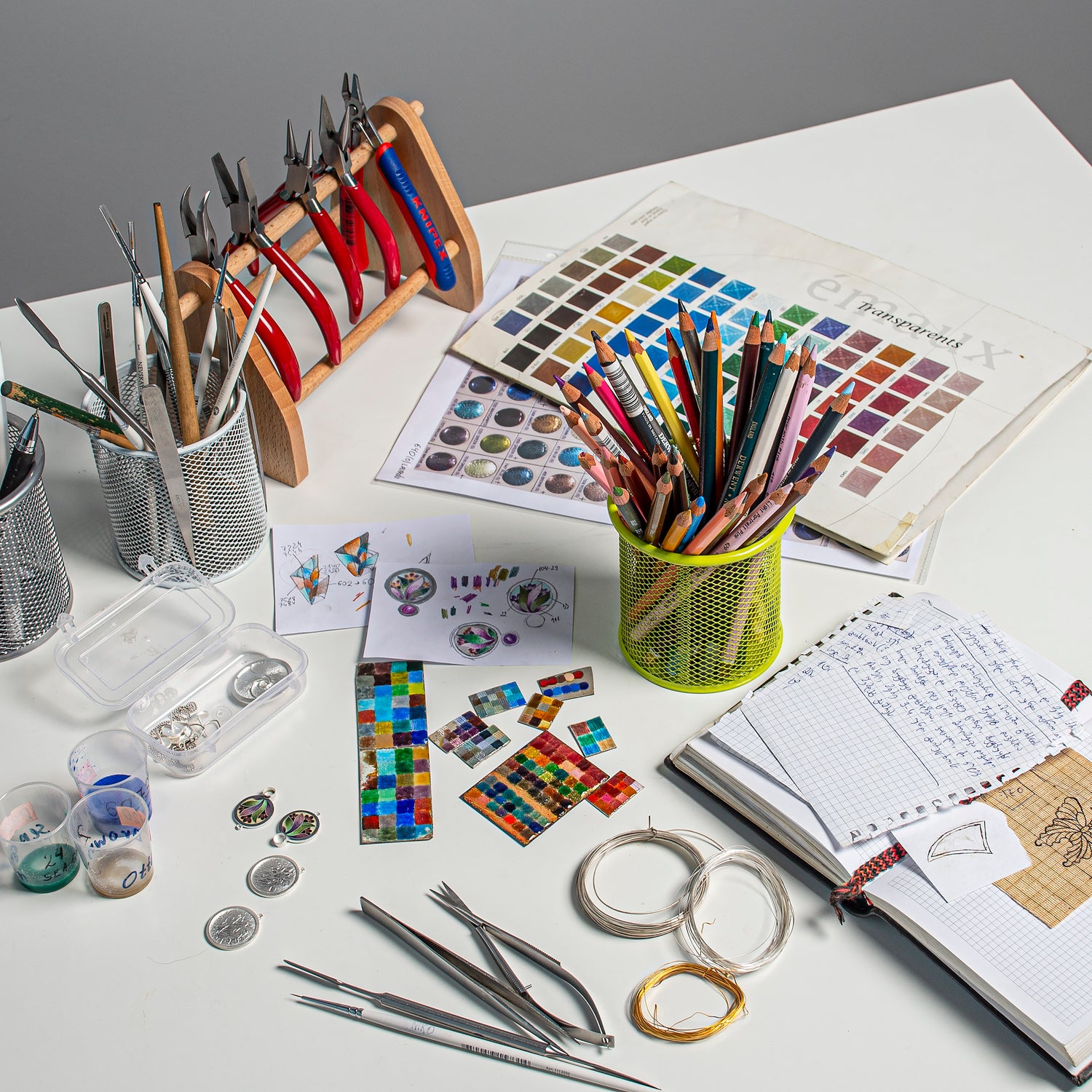 Nikoloz Jewelry is a small family business which creates authentic jewelry with cloisonne enamel, the most complex and oldest technique for decorating precious metals.
The inspiration and engine for the creation of the jewelry are the beauty of the nature of different countries, architecture, places that delight and amaze, the work of famous historical artists and many more things that we see and learn every day.

All our designs is fully handmade and create with trembling care.
How we create cloisonne enamel pieces
The pattern is made on a metal basis with thin Fine Silver or Gold wires which form the cloisons.

Enamel powder mixed with water and lay on the silver basis into the made cloisonne cells.

The item is put into the kiln, where the enamel melts at 800°C temperature. 3-4 layers are needed to achieve colour depth.
Lastly, jewellery is polished until its surface gets a glossy brilliant look.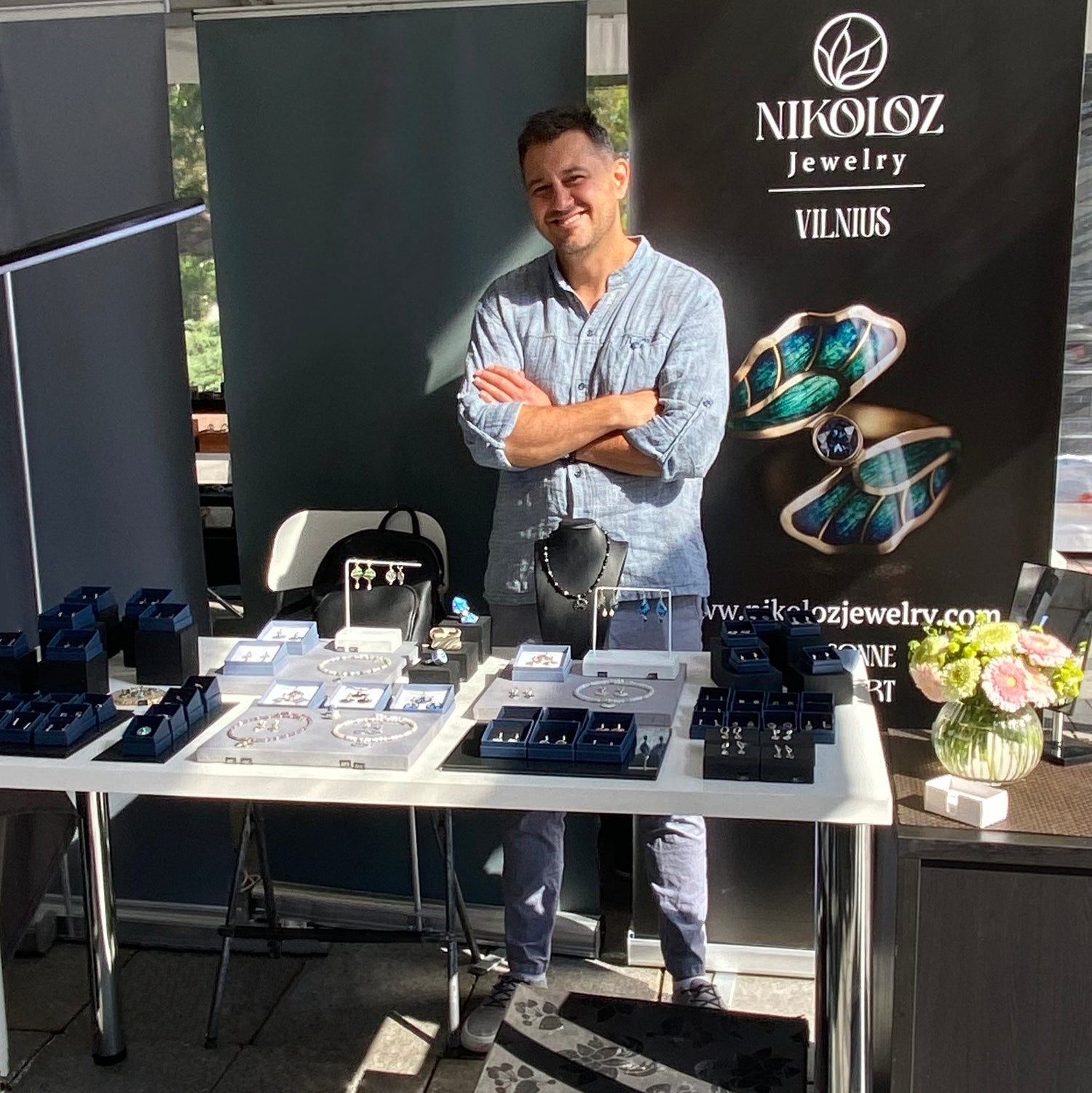 "Enameling is such a complex, unpredictable and at the same time powerful tool for creativity which you can learn and experiment with all your life.

I am an artist, but I always wanted to make jewelry. Since making jewelry is a craft, only enamel, I think, makes jewelry craft to fine art. The reason why I use enamel in my works, this technique gives me the opportunity to make art by making jewelry. Enamelling craft elevates jewelry to a high level."


Nikoloz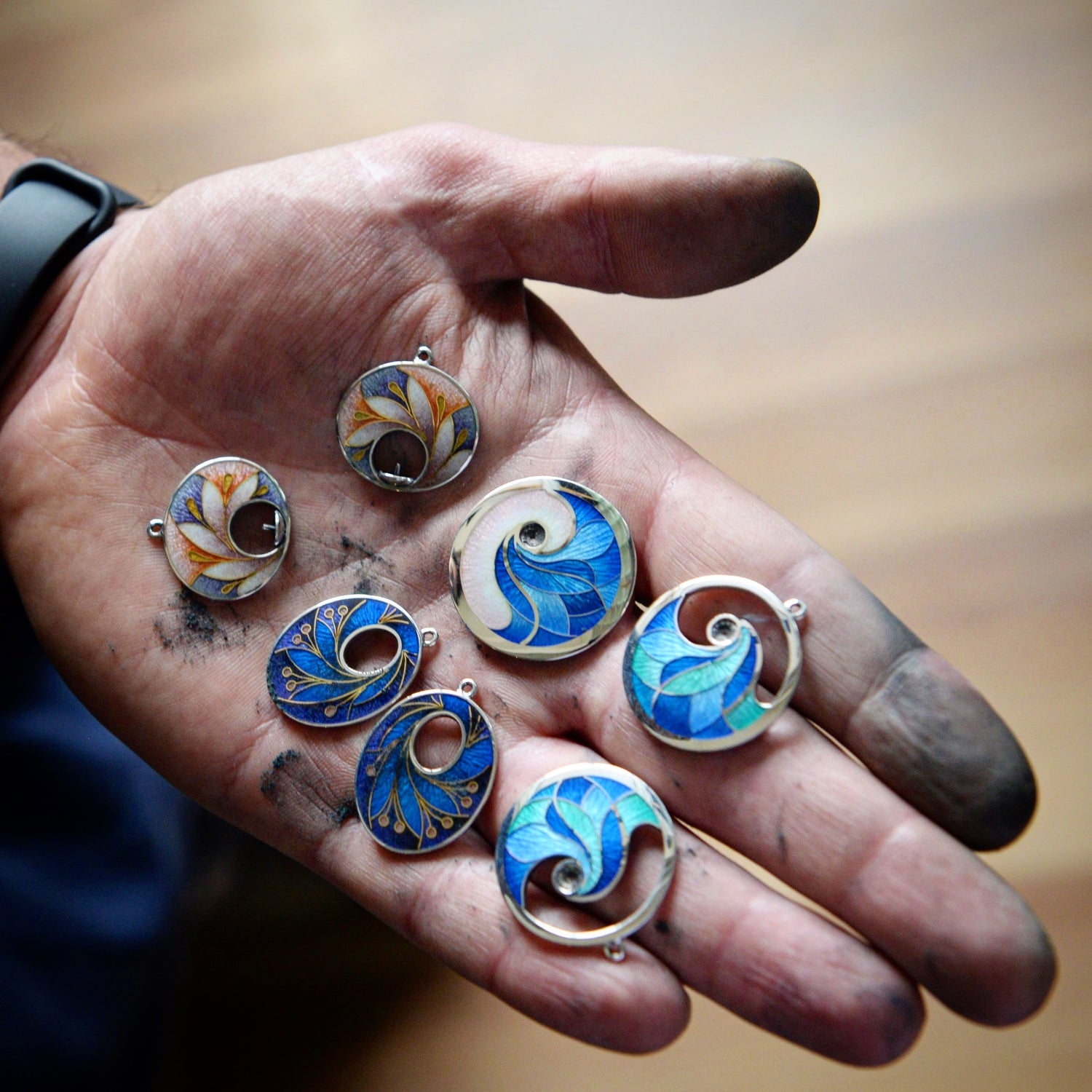 The era of cloisonne enamel is famous for its rich cultural heritage: Byzantine icons, Faberge eggs, ancient Chinese enamelled vases and many more, That's why Nikoloz Jewelry brand desire to continue this era in his jewelry and contribute to the history of the centuries-old art of enamel.
Full process of making jewelry