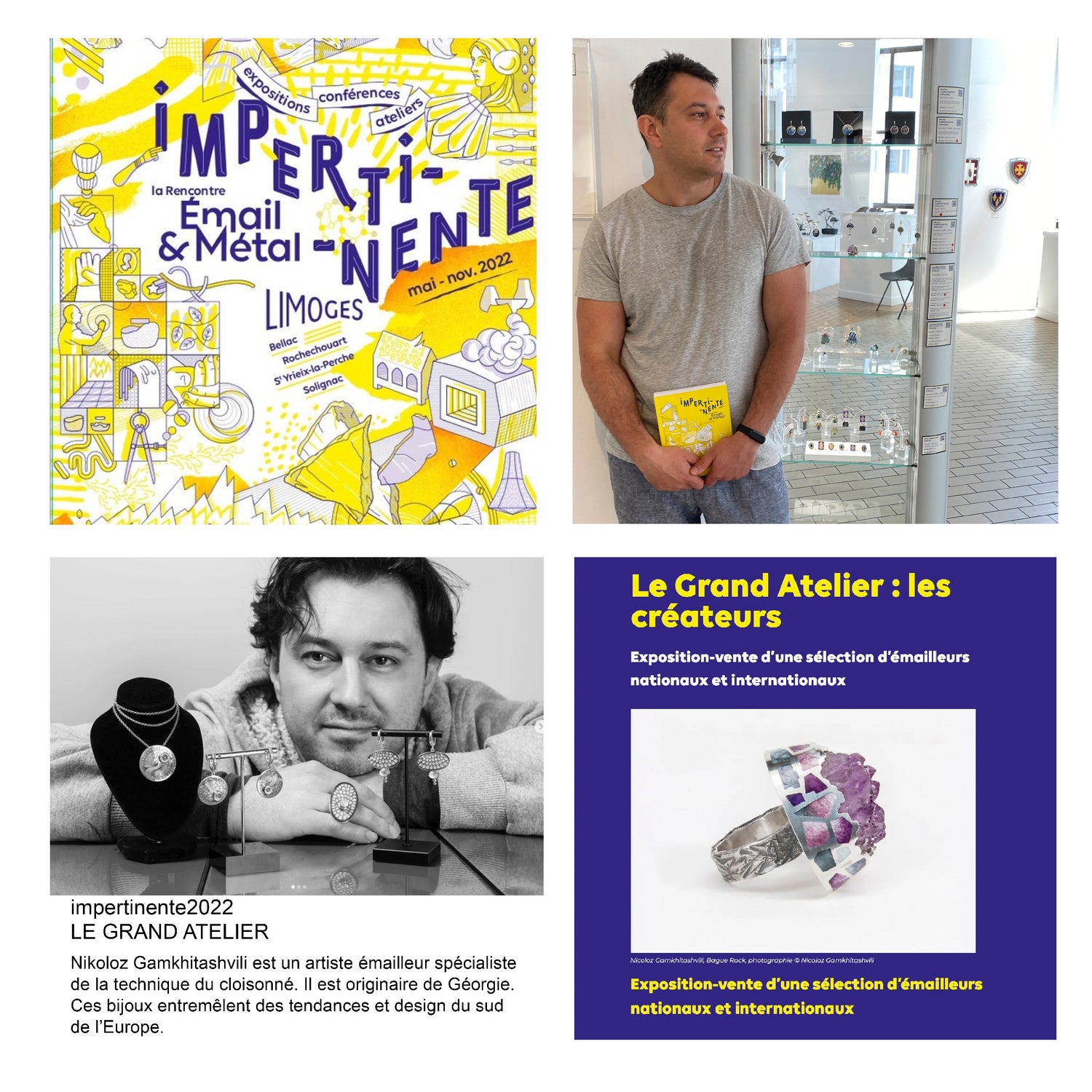 IMPERTINENTE EXHIBITION 2022
IMPERTINENTE is a multi-site cultural and artistic event, with a unifying spirit, dedicated to a rare skill, enamel on metal.
Ennamel works were presented in Pavillon du Verdurier in a central location in Limoges, France with other 60 enamellers from all over France and abroad.
READ MORE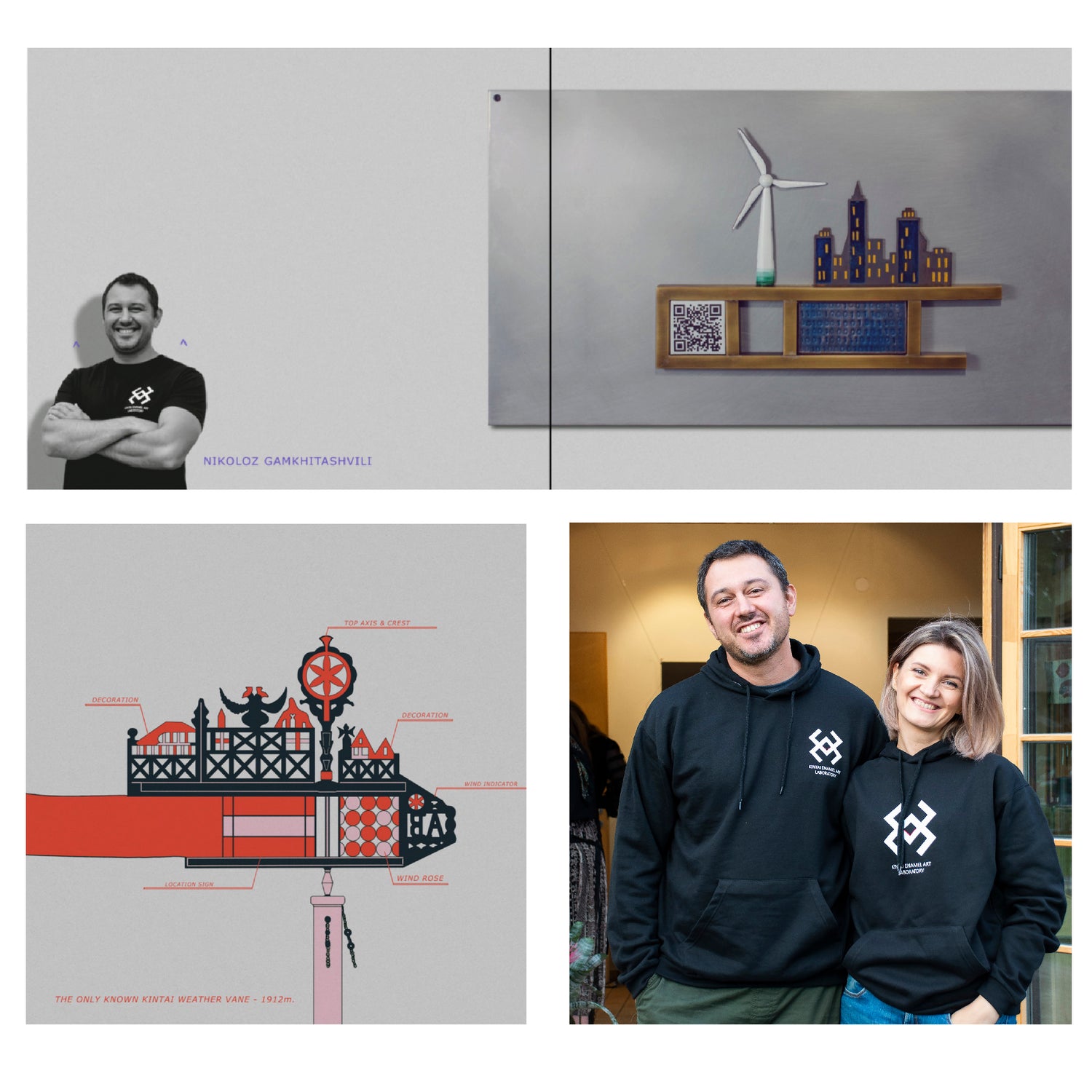 INTERNATIONAL ENAMEL SYMPOSIUM IN KINTAI 2021
International enamel art laboratory "Pamario signs" - an event that has been going on for 19 years in Kintai, Lithuania.
The goal is experimentation, sharing experience with enamellers from over the world.
The theme of 2021 "Wind Rose"
READ MORE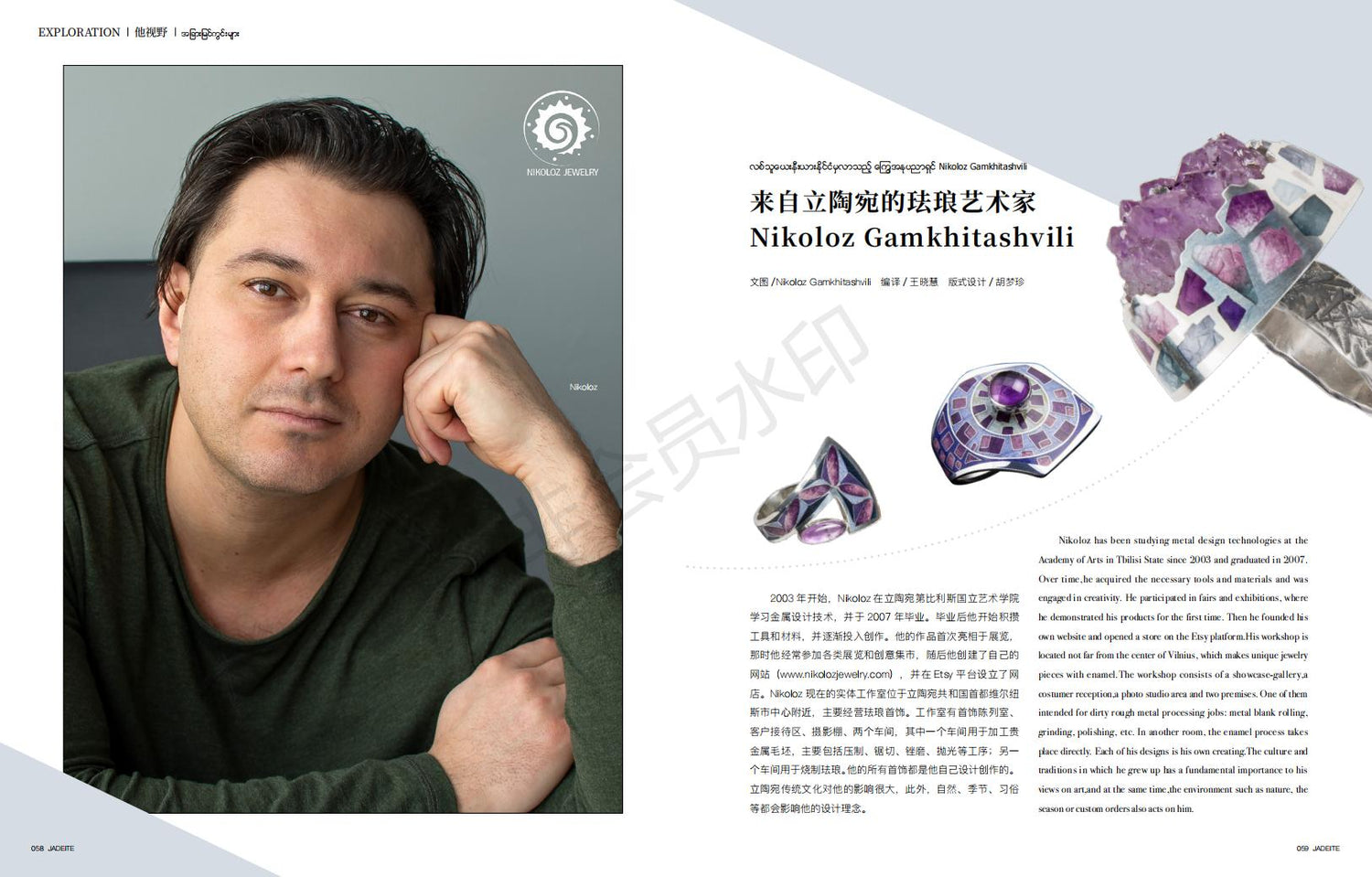 "JADEITE" CHINESE MAGAZINE ARTICLE FEBRUARY 2021
Interview for Chinese online magazine about enamelist way and the meaning of creativity in life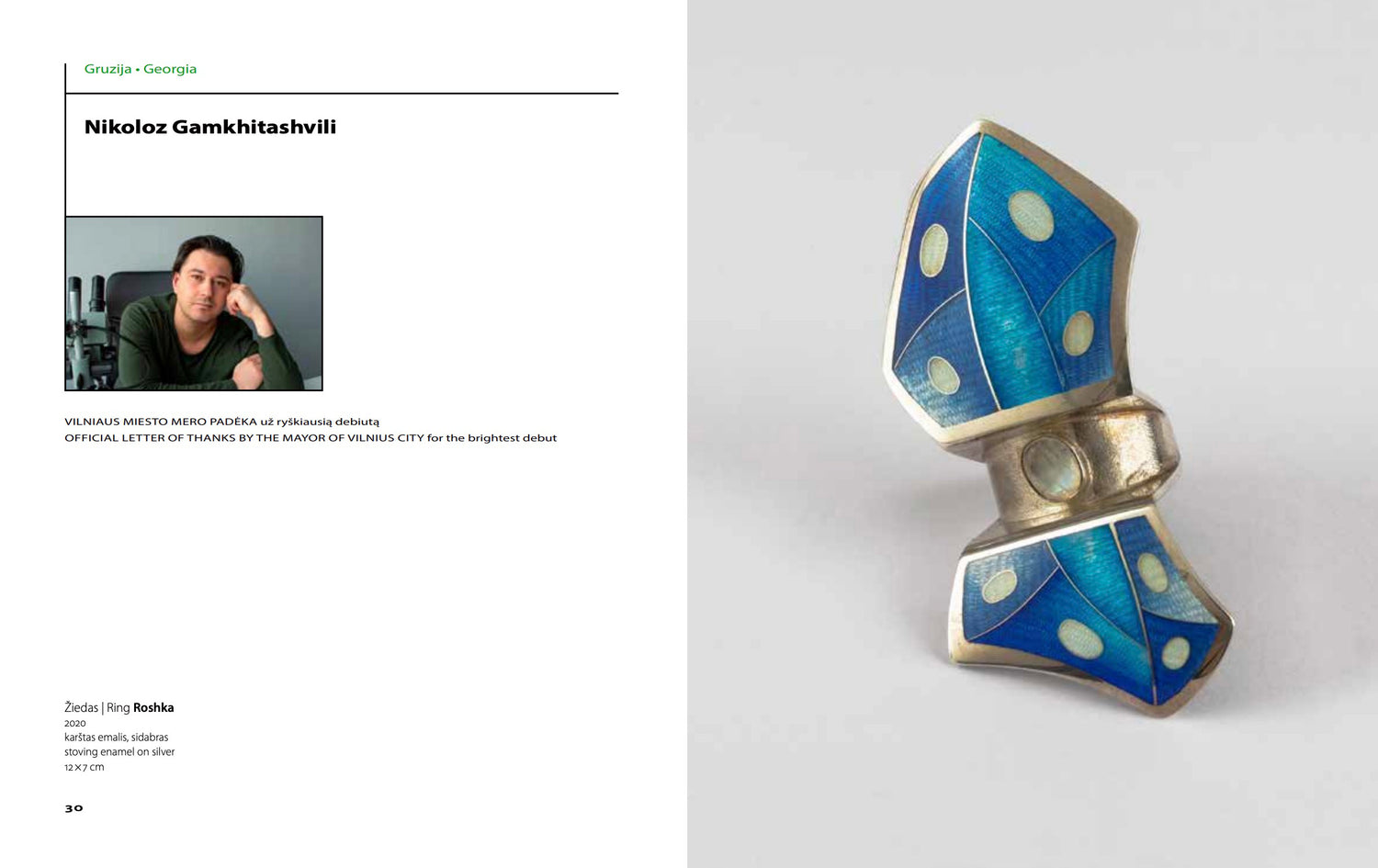 BIENNIAL OF ENAMEL ARTS VILNIUS 2020
Official letter of thanks by the Mayor of Vilnius City for the brightest debut.

The ring which was introduced at the exhibition I named "Roshka" - it's the place in Georgia with intriguing rock formations and three beautiful alpine lakes with different colours (green, blue and white) this is the place where you want to return again and again.
READ MORE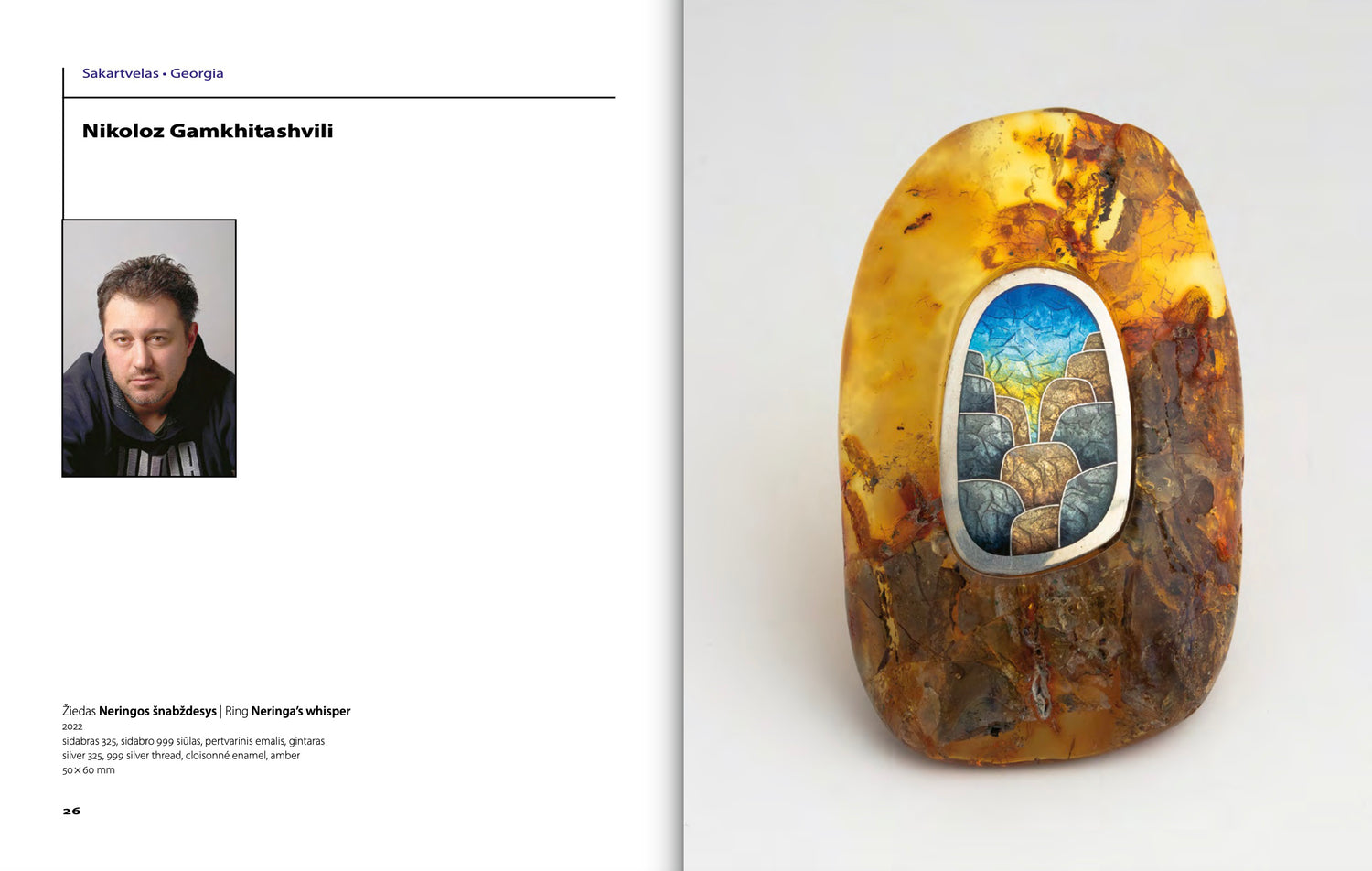 BIENNIAL OF ENAMEL ARTS VILNIUS 2022
The ring "Neringa's whisper" was introduced at the exhibition. The main theme of the 9th International Biennial of Enamel Arts is Impression.
READ MORE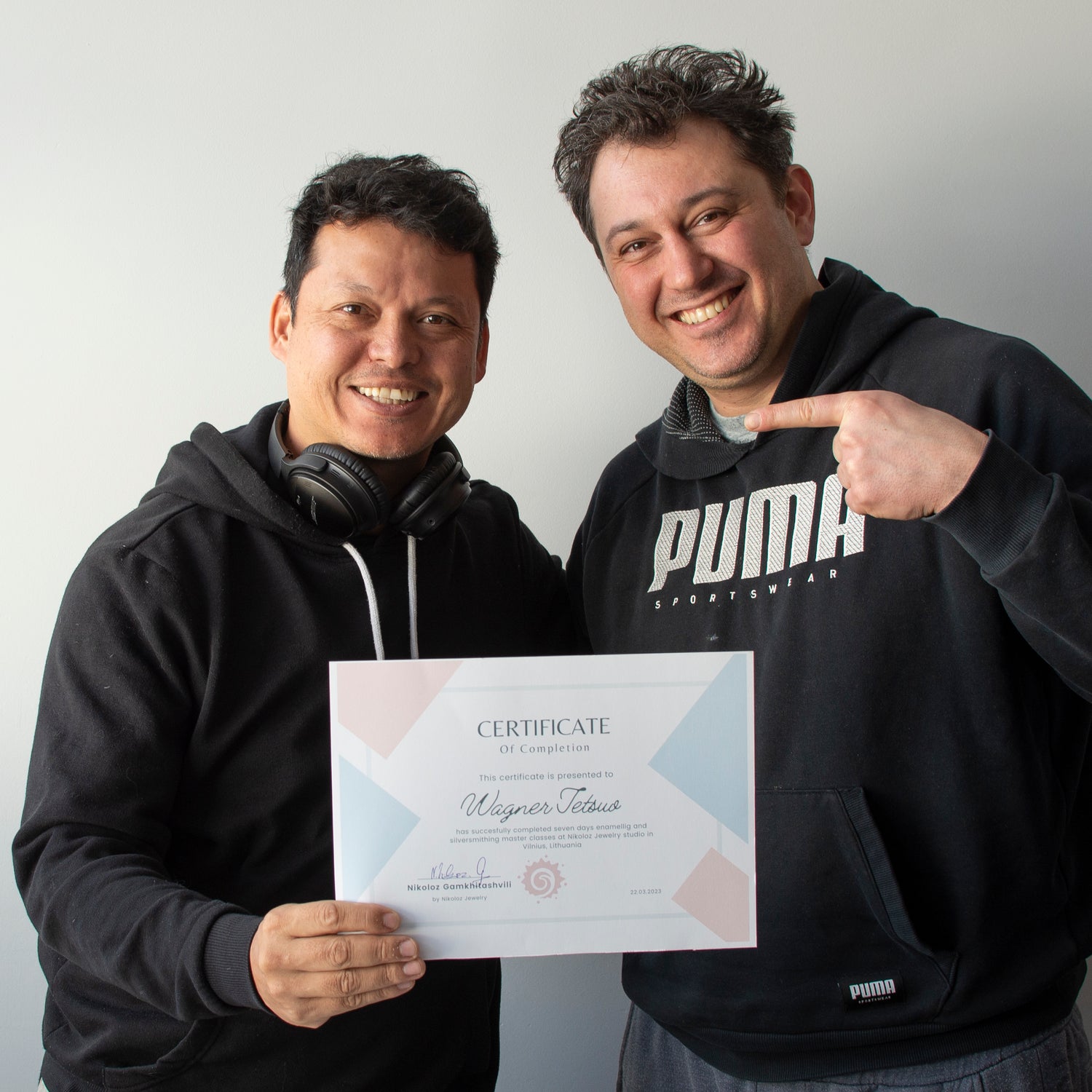 ENAMELLING MASTERCLASSES
Nikoloz Jewelry studio is making individual cloisonné enamelling and silversmithing masterclasses for people all over the world. The students learn how to prepare metals (melt, roll, doing wire), and the enamels, how to use tools and materials to create their own jewelry.
INTERVIEW FOR GEORGIAN PUBLIC "KARTULI KVIRA"
OTHER FAIRS AND SHOWS
XVII International Baltic jewellery show "Amber Trip" 2020

Vilnius city festival fair 2022

Europe Day 2022 in Vilnius. Is a day celebrating peace and unity in Europe Union.