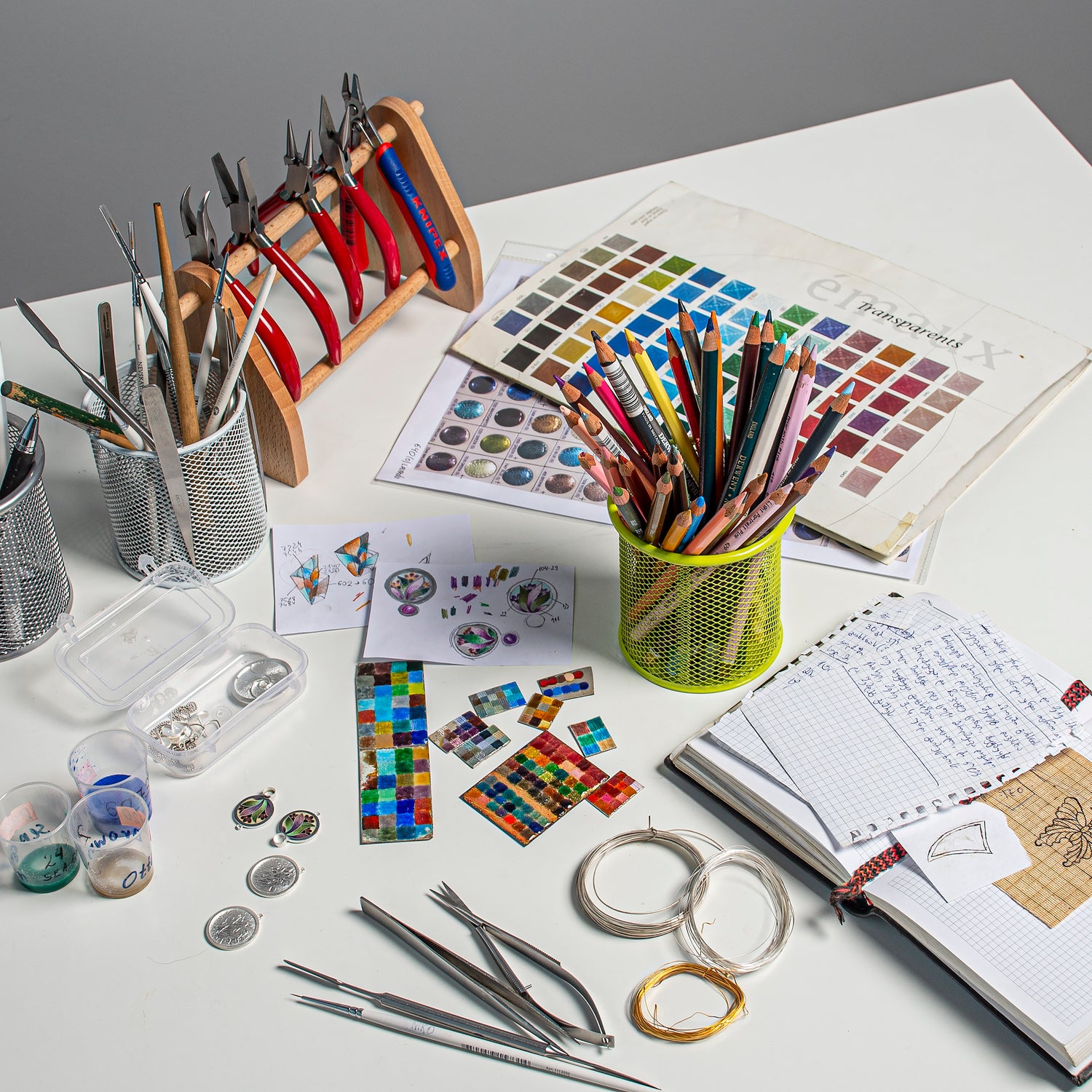 Nikoloz jewelry - it's a small family business, who makes eye-catching jewelry pieces with cloisonne enamel - most sophisticated and oldest technique of metal decoration.
In our jewelry we get inspired from Art Nouveau and Art Deco ornamental styles.
All our designs is fully handmade and create with trembling care.
The pattern is made on a metal basis with thin Fine Silver or Gold wires which form the cloisons.

Enamel powder mixed with water and lay on the silver basis into the made cloisonne cells.

The item is put into the kiln, where the enamel melts at 800°C temperature.  3-4 layers are needed to achieve colour depth.

Lastly, jewellery is polished until its surface gets a glossy brilliant look.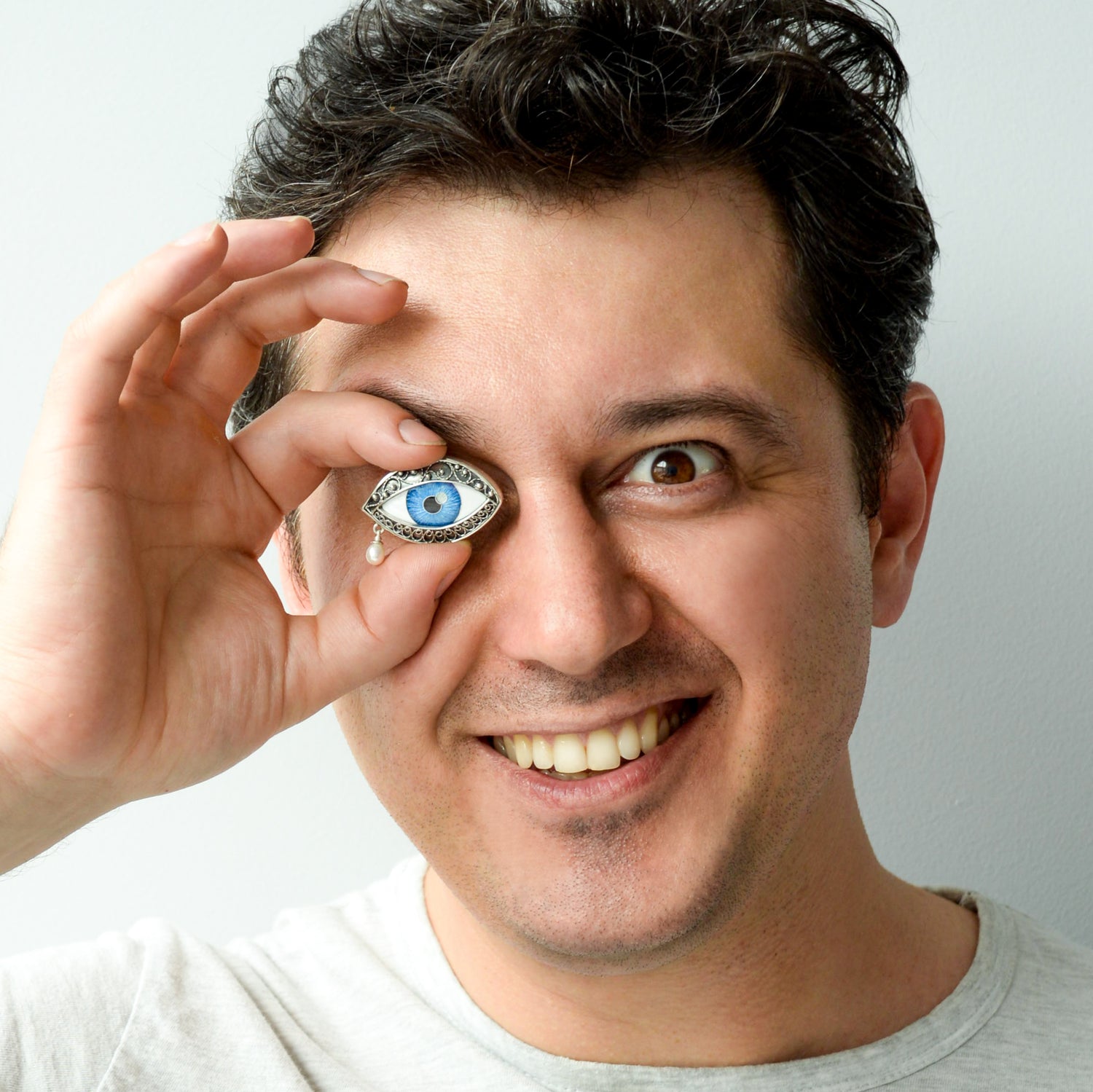 "Enameling is such a complex, unpredictable and at the same time powerful tool for creativity that you can learn and experiment with it all your life.
This technique requires a lot of patience, masterful handling of the materials and a good sense of colors.
You can learn painting but you'll never became an artist without an idea and aesthetic sense.  
Nikoloz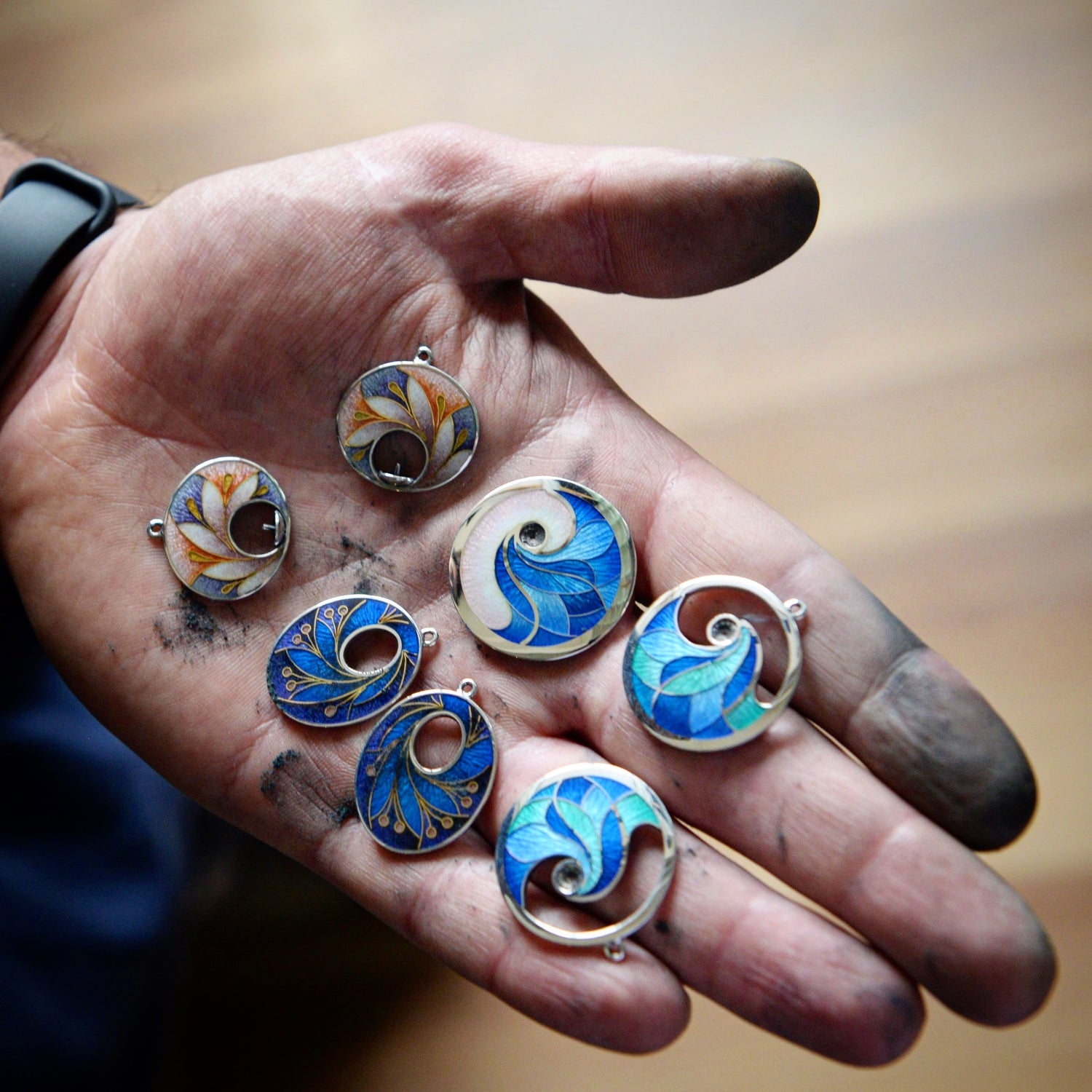 The era of cloisonne enamel is famous for its rich cultural heritage. Most known artworks with enamel is Faberge eggs, Byzantine icons, rare cloisonne enamel Chinese vases and many more artifacts.
That's why Nikoloz Jewelry brand is proud of having the chance to contribute to the history of the centuries-old art of enamel